Sale!
CIOCC RYDON ACR DISC
4 200,00€ – 5 999,00€
Description
CIOCC RYDON ACR DISC
UNIQUE SHAPE, CONCENTRATE OF TECHNOLOGY AND CONVENIENCE: The Ciocc Rydon Acr Disc frame is designed to accompany cyclists who love long distances, who do not want to give up comfort or performance. The frames are made of UDM carbon fiber, a technology that allows less vibration and more comfort on long journeys.
Geometry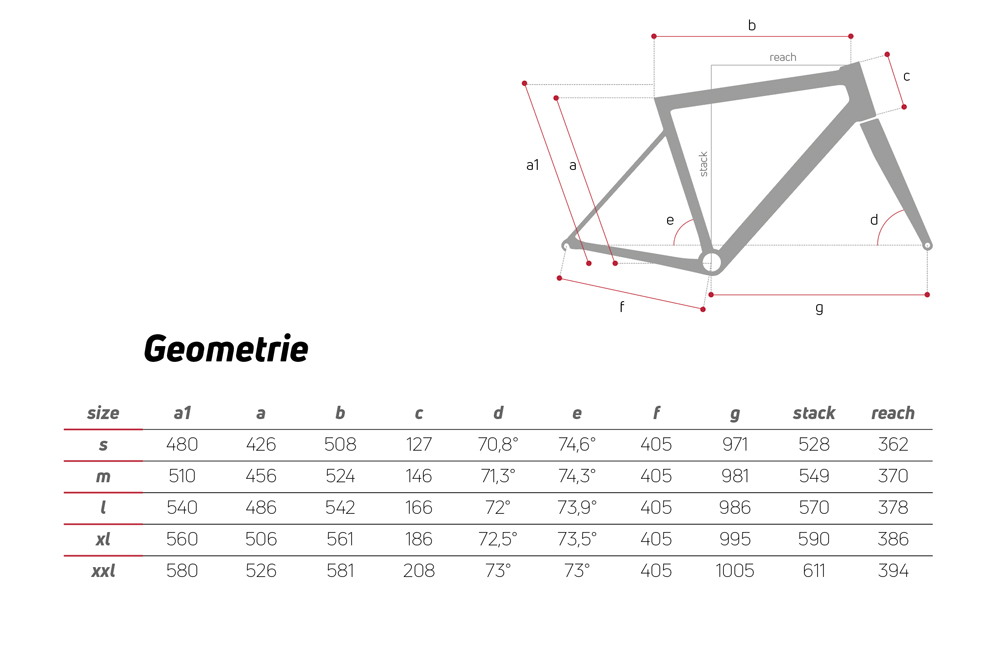 CHÂSSIS
Cadre monocoque en carbone
Stratification UMD/INT M40J, système de direction ACR/DCR intégré D56,
FOURCHETTE
Système ACR / DCR intégral entièrement en carbone
PILOTAGE
FSA HS NO 55R 1,5A SR / STD ACR (acheminement des câbles aéro)
LES MESURES
48 – 51 – 54 – 56 – 58
TIGE DE SELLE
Y compris tige de selle SL Aero
PASSAGE DE ROUE
Pneus MAX 700 × 28
SYSTÈME DE FREINAGE
Freins à montage plat ø 160 mm
BROCHE AVANT
Boucle avant 12/100 mm
GOUPILLE ARRIÈRE
Boucle arrière 12/142 mm
MOUVEMENT CENTRAL
ø 86X41 Appuyez sur FIT
POIDS DU CADRE
990 g
Available at l'Officina, visit us !